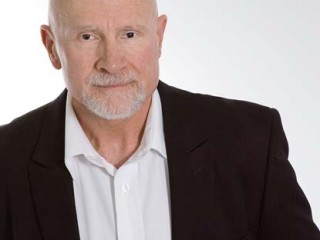 Tom Waddell
Date of birth : 1937-11-01
Date of death : 1987-07-11
Birthplace : Paterson, New Jersey, United States
Nationality : American
Category : Sports
Last modified : 2010-08-27
Dr. Tom Waddell (November 1, 1937 - July 11, 1987) was the gay American sportsman who founded the international sporting event called the Gay Games, which was named such after the United States Olympic Committee (USOC) sued Dr. Waddell for using the word "Olympic" in the original name "Gay Olympics".

Tom Waddell is best known as the founder of the Gay Games, a quadrennial celebration of sports and the arts in dozens of categories conceived in 1982. Yet Waddell was also a world-class athlete, a gay activist, a father, and a doctor specializing in infectious diseases who himself succumbed to AIDS in 1987. "Waddell believed passionately in the concept of the Gay Games," wrote Dick Schapp in a 1987 Sports Illustrated profile of Waddell. "[They were] a chance to shatter homosexual stereotypes, a chance to dignify and motivate homosexual athletes, and a chance to bridge the gap that had long existed between gay men and women."

He was born Thomas Hubacher, the son of a bus driver and a delicatessen manager in Paterson, New Jersey. His parents divorced when he was in his early teens, and after a brief stint living with his father, he moved in with and took the last name of a local couple he was close to, Hazel and Gene Waddell. The Waddells had been vaudeville comics and acrobats, and from them Tom gained a love for gymnastics and ballet.

In high school, he excelled in sports, fearing he was the only one among his peers with homosexual feelings. "I liked who I was," he told Schapp, "but I didn't want to be this bizarre social and physical outcast.. .. and I realized the way I was going to [make friends] was through an athletic capacity." Tom actually dreamed of becoming a dancer, but was too frightened of the inevitability of then being called a "faggot" in 1950s America.

Waddell's record-setting in track and field earned him a scholarship to Springfield College, where he further distinguished himself in gymnastics and football. He did indulge in a few furtive homosexual encounters off campus, but generally maintained close relationships with women. Looking back, he realized he had been in love with his gymnastics co-captain Don Marshman, though their feelings were never physically expressed.

Don and Tom were inseparable. They became known as the "Gold Dust Twins" for their abilities on the flying rings. One afternoon during practice, however, tragedy struck. Don lost his grip during a particularly fast move, hit the mat head first, snapped his neck, and died in Tom's arms. That was when Tom switched his studies to medicine, which had been Don's major.

When Waddell graduated from Springfield in 1959, he took a summer job at a children's camp in the Berkshires and again fell in love with a man: 63-year-old socialist Friedrich Engels Menaker who ran a nearby intellectual/radical `think-camp' for adults called "The Farm." "He was brilliant, charismatic, manipulative, compassionate, demanding," Tom told Schapp. He changed Waddell from the conservative, Republican jock that he was to a radical, caring intellectual--but he warned Waddell never to admit he was a homosexual. They remained friends till Menaker's death in 1985 at the age of ninety.

Waddell received his medical degree in 1965, completed his internship, was drafted into the army, managed to avoid going to Vietnam by announcing he was morally opposed to it, was surprisingly reassigned to Walter Reed Army Medical Center in Washington D.C. (ironically to study tropical diseases), and by 1967 was in training for the decathlon in the 1968 Olympics.

The fact that a thirty-year-old man was training for such an event was impressive enough, but here he was taking only three months to do so (standard training time is at least four years) and aligning himself with the U.S. Olympic Team's "fist-in-the-air" black caucus. (Perhaps this at least partly explains why the U.S. Olympic Committee so rabidly pursued legal action against Waddell and the use of the word "Olympics" to describe the Gay Games he was to organize more than a decade later.) In the end, Waddell placed an impressive sixth in the decathlon and broke five personal records.

He continued to train, but dreams of a 1972 Olympic run were shattered by a knee injury. Yet, with his confidence and medical career intact, he was "so out," according to Schapp, "that he and his lover Charles Deaton became the first gay couple to be featured in People magazine." Between 1976 and 1981, Waddell shuttled between London, Los Angeles, Beirut and Dubai as medical director for the Los Angeles-based Whittaker Corporation.

By 1981, a triad of events conspired to keep Waddell settled in San Francisco--he was inspired by the idea of organizing a "Gay Olympics," he met fellow athlete Sara Lewinstein and they decided to have a child, and he met and fell in love with Gay Games public-relations man and fundraiser Zohn Artman.

Waddell was passionate about the notion of organized gay and lesbian athletic events that, as he told the Advocate in 1986, were "conceived as a new idea in the meaning of sport based on inclusion rather than exclusion." Anyone would be allowed to compete, regardless of race, gender, religion, athletic ability, or (even) sexual orientation. Moreover, athletes would participate as individual members on behalf of cities and towns rather than their respective countries, avoiding the often-divisive nationalistic competitiveness of the Olympic Games themselves.

On 28 August through 5 September 1982, Tom Waddell's dream-come-true marched out proudly onto the field at Kezar Stadium in San Francisco. Some 1300 gay men and lesbians from over 24 countries competed in track and field, swimming, wrestling, bowling, diving, cycling, softball, soccer, tennis, and basketball. A concurrent "procession of the arts" likewise featured over twenty dance, theater, and performance exhibits.

There was, of course, a "fly in the ointment" in the form of a last-minute U.S. Olympic Committee injunction against the organizers' use of the word "Olympic" in the name for the Gay Games (they were originally to be called simply the "Gay Olympic Games"). At first, everyone thought the U.S.O.C. was merely grandstanding. True, Congress had granted the U.S.O.C. exclusive rights to the word "Olympic" in 1978, but since then the committee had allowed everything from the "Rat Olympics" to the "Police Olympics" to proceed without so much as a peep.

Right up to the tortuous end of Waddell's life in June of 1987, the U.S.O.C. doggedly pursued their sadistic suit. They even filed to recover legal fees (over $100,000) by placing a lien against Waddell's house. A few weeks before he died, the U.S. Supreme Court ruled five-to-four in favor of the committee's exclusive right to the use of the word "Olympic" and ordered that damages be paid.

But Tom was a champion to the finish. The year previous, he had seen Gay Games II grow to attract over 3,400 athletes in 17 events, and had witnessed a male-to-female ratio of 3:2 (as compared to a 4:1 ration at the 1984 Olympics in Los Angeles). He had even won a gold medal in the javelin competition just weeks after his AIDS diagnosis. Even the U.S. Supreme Court could not dampen Waddell's spirit. For him it was never really a defeat because, as he told Schapp, "the mere fact that the case had gone to the Supreme Court had exposed the pettiness and silliness of the U.S.O.C.'s position." Self-pity was never part of his style. Just thirty-six hours before his death in 1987, surrounded by his four-year-old daughter and countless friends, he took himself off all his medications, folded his hands in his lap, and simply said (as those who knew him had heard him say so many times before) "Well, this should be interesting."
View the full website biography of Tom Waddell.